The Jaylin Swaddling Blanket - All Organic Cotton
/
Coral nursery nautical nursery coral baby by TASbabyfactory
/
Baby Shower Blush Lace Baptism Decorations Nursery by MarigoldPoms
/
Shell Mobile. Perfect for your baby's nursery or for by Fairyfolk
/
Boppy cover Gold Polka Dot Boppy Cover Nursing Pillow by KBCute
/
Gold Dot Lovey Security Blanket Coral Minky Lovey by DelvaBTree
/
Whale Pillow/ Aqua Chevron/ White Minky/ Nautical by sandaba
That mobile is what sealed the deal. Let's get a close up: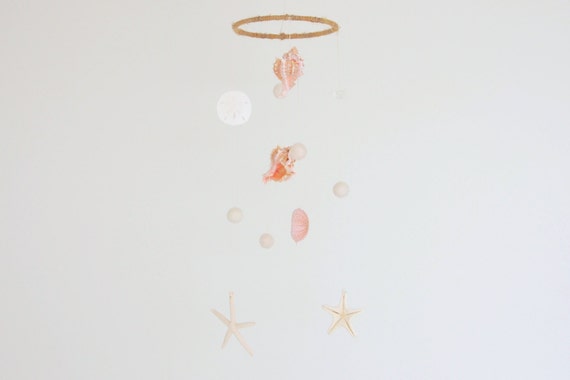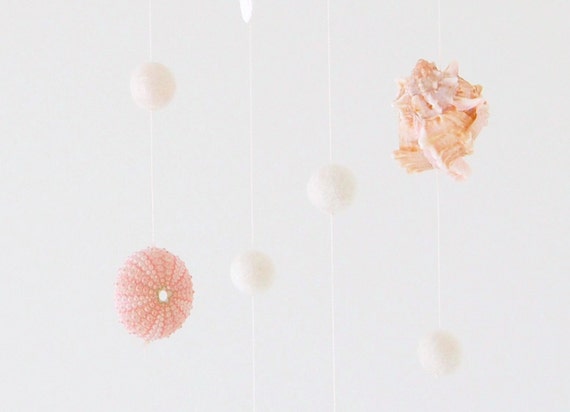 And for a boy, navy, light blue, gray, and orange.
Also, whales and octopi. Can we talk about that octopus fabric, and that whale mobile? Also, the sailor hat?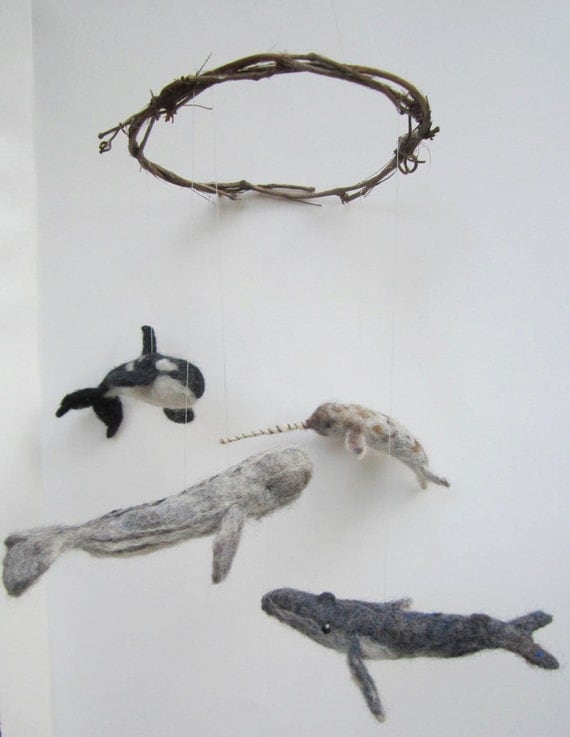 I don't think it gets cuter than that.
Only one more week until the ultrasound!
Between the two nursery looks, which is your favorite?